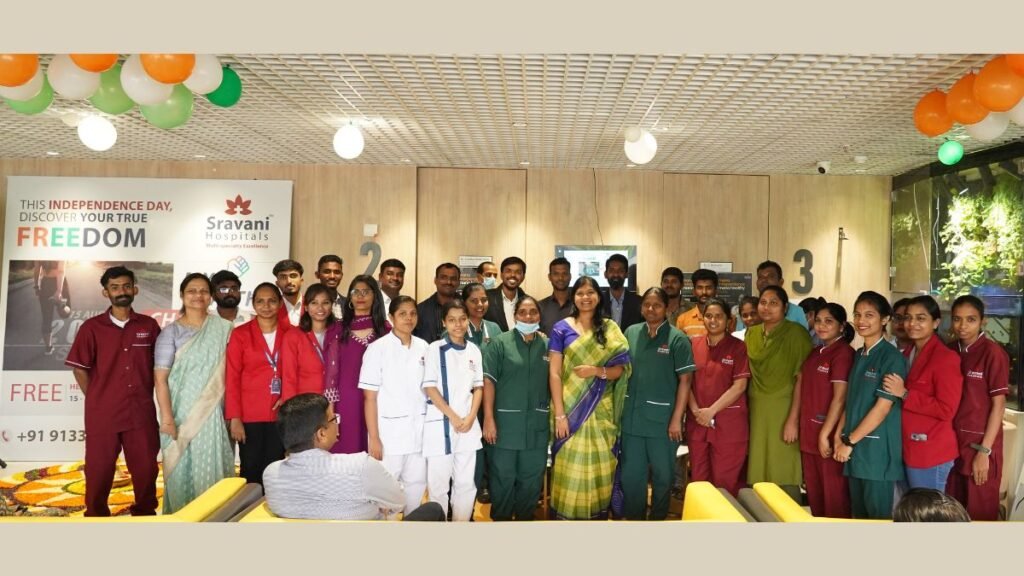 Hyderabad (Telangana) [India], August 30: Independence Day took on a new dimension this year as Sravani Hospitals, a leading healthcare provider, marked a significant milestone with the successful conclusion of its #FitFourFreedom Health Challenge. From August 15th to 25th, the challenge drew over 700+ participants, including celebrities, influencers, and esteemed dignitaries, making it a resounding success in spreading health awareness and empowerment.
The #FitFourFreedom Health Challenge garnered widespread attention, thanks to the participation of renowned celebrities and influencers who wholeheartedly embraced the cause. Personalities such as Maanas Srivastav, Avinash Comedian, Santosh Sobhan, Roopa Koduvayur, Kalpalatha, Syed Sohail, and more, lent their support to the campaign, encouraging their followers to prioritize their health and take charge of their well-being.
Inaugural Moment with a Visionary: The inception of the health challenge was marked by presence on August 15th. Murali Mohan Garu, a distinguished producer, businessman, and actor, inaugurated the #FitFourFreedom Health Challenge. His visionary approach and commitment to the cause set the tone for the event, emphasizing the importance of taking proactive steps towards better health.
The culmination program of the #FitFourFreedom Health Challenge was graced by the presence of an esteemed guest of honor. Srimati Sirisha Raghavendra Garu, Additional Deputy Commissioner of Police (DCP), SP Intelligence of Hyderabad's SHE Teams Bharosa shared her insights on the significance of health awareness in a progressive society. Her presence further underscored the importance of holistic well-being and preventive healthcare.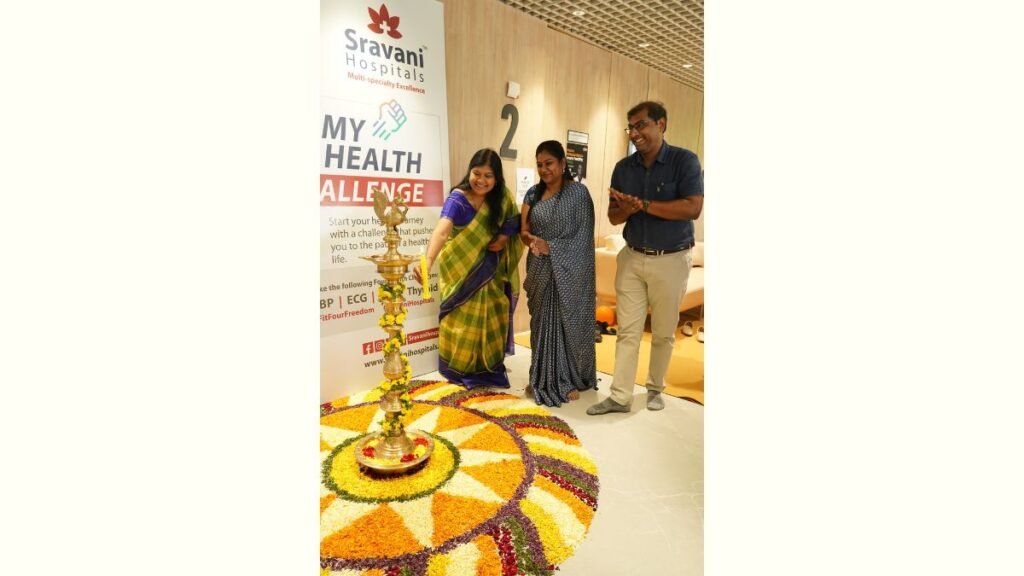 Sparking Transformation: The #FitFourFreedom Health Challenge went beyond the ordinary, offering participants a chance to undergo specialized tests that could have a lasting impact on their health. A total of 65 Fibro Scans were conducted, shedding light on liver health. Additionally, 100 Bone Mineral Density (BMD) scans helped participants gain insights into their bone health. Furthermore, an impressive 2100 blood tests were administered, providing a comprehensive view of various health parameters. With 700 ECG tests performed, potential heart issues were proactively detected, contributing to enhanced heart health management.
A Journey Beyond the Challenge: While the campaign concluded on August 25th, its impact continues to resonate. Sravani Hospitals remains steadfast in its commitment to empower individuals with the knowledge and resources needed to lead healthier lives. The participation of celebrities, influencers, and dignitaries not only amplified the campaign's message but also united the community in a shared commitment towards better health.
About Sravani Hospitals: Sravani Hospitals is a renowned healthcare provider dedicated to delivering comprehensive medical services with compassion and care. Through initiatives like the #FitFourFreedom Health Challenge, the hospital strives to create a healthier tomorrow and more vibrant society by advocating preventive health practices.
For media inquiries, please contact: Sravani Hospitals Phone: 9133501555 Email: info@sravanihospitals.com  Website: www.sravanihospitals.com
If you have any objection to this press release content, kindly contact pr.error.rectification@gmail.com to notify us. We will respond and rectify the situation in the next 24 hours.