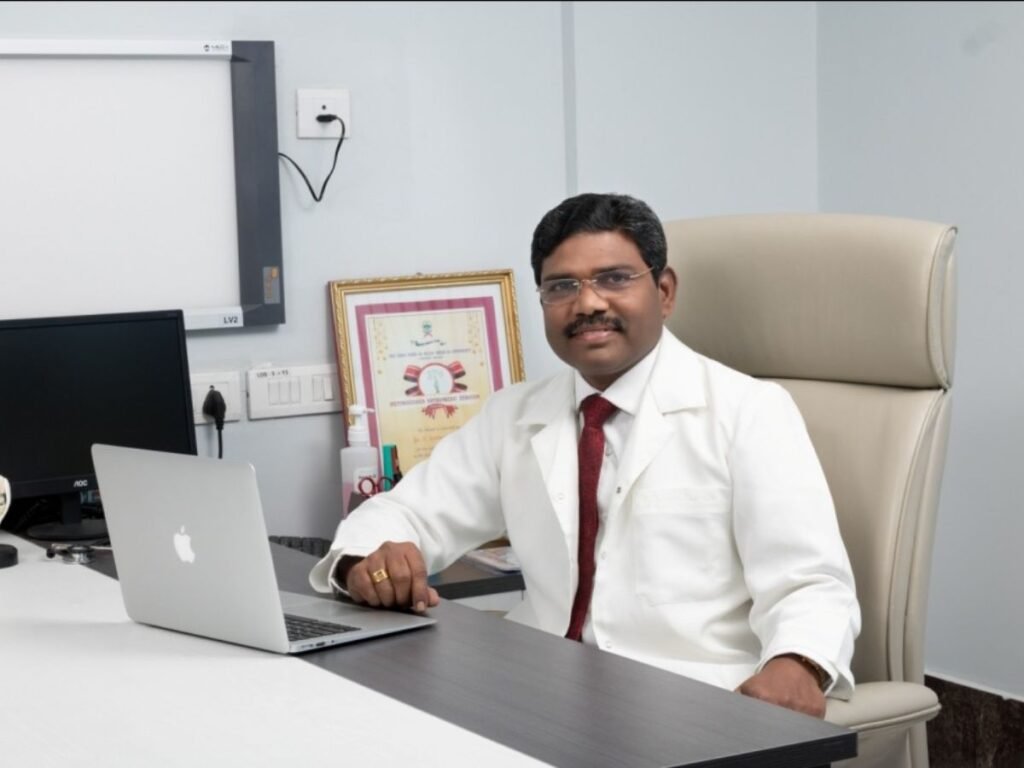 Madurai (Tamil Nadu) [India], August 29: In a landmark achievement for the city's medical fraternity and for complete South Tamil Nadu, Preethi Hospital successfully performed the first robotic-assisted Total Knee replacement surgery in Madurai using Next Generation robot that delivers a smarter and more efficient solution for joint replacements.
The surgery was done by Dr. R. Sivakumar, Chief of Orthopaedics and Traumatology and Chairman of the Preethi Hospital, employing the state-of-the-art CORI Robotic Surgical System. The CORI system, an imageless technology, eliminates the necessity for preoperative CT Scan. This not only reduces the utilization of preoperative healthcare resources and the cost burden on patients, but also minimizes patient radiation exposure in comparison to image-guided robotic-assisted TKR procedures. The advent of imageless TKA platforms represents a pivotal advancement towards the broader adoption of robotic TKR.
Dr. Sivakumar said that he is proud to be the first surgeon in South Tamil Nadu to perform a robotic- assisted orthopaedic surgery using the CORI system. The CORI system stands as a transformative force in the realm of orthopaedic surgery. It (elevates) enhances my surgical expertise and instills greater confidence in achieving optimal outcomes for my patients. Additionally, it significantly reduces operative time, blood loss, infection risk, and post-operative pain for patients. Undoubtedly, it constitutes a win-win situation for both the surgeon and the patient," Dr. Sivakumar commented.
Preethi Hospital has consistently remained at the forefront of embracing cutting-edge technologies and thereby delivering unparalleled clinical services ensuring uncompromised patient care for the populace of Madurai and its environs. The CORI system exemplifies the hospital's commitment to enhancing lives through accessible and quality healthcare. The realm of traditional methods in joint replacement surgeries has become obsolete considering the progress and innovations in medical technology. Robotic-assisted technologies play a pivotal role in ensuring consistent and predictable results, combining the proficiency of the surgeon with the precision of the technology.
Preethi Hospital is one of the leading multispecialty hospitals in Madurai with 25 years of experience in caring for patients by providing accessible & affordable care across various specialties including orthopaedics, cardiology, nephrology, gynaecology, gastroenterology, pulmonology, urology, paediatrics & Neonatology, Obstetrics and Gynecology, Cardiothoracic & vascular surgery, Neurology & Neurosurgery etc. It is also a fully accredited hospital with NABH and recognised Post graduate training &teaching Institute for DNB and post doctoral fellowship(Arthroplasty, Advanced Arthroscopic surgery & Spine surgery) course in orthopaedics, anaesthesia, and diploma in obstetrics & gynaecology.
If you have any objection to this press release content, kindly contact pr.error.rectification@gmail.com to notify us. We will respond and rectify the situation in the next 24 hours.