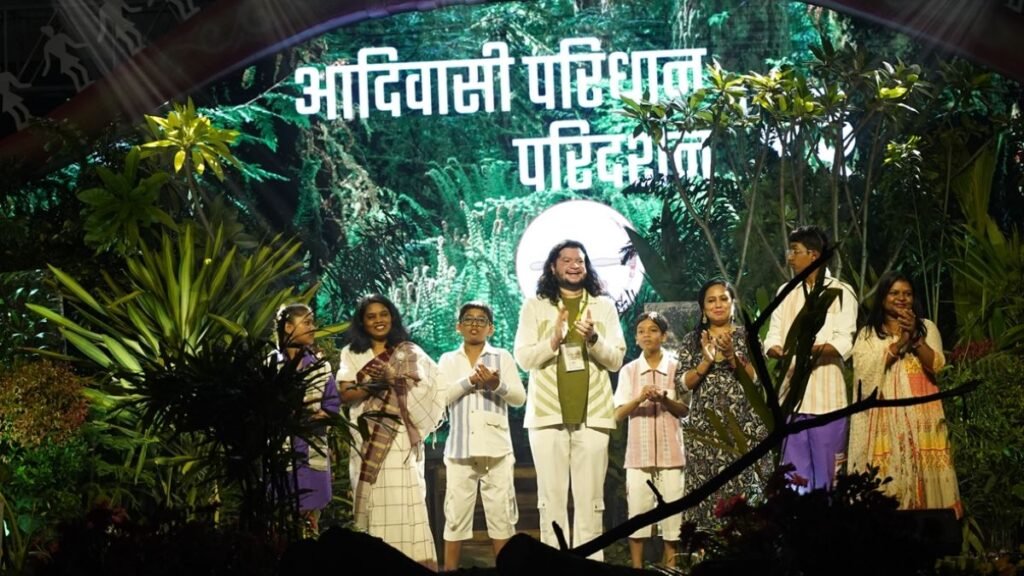 Fashion Show Organised by JOHARGRAM at Jharkhand Adivasi Mahotsav in Ranchi
A Triumph of Tribal Elegance and Identity
New Delhi (India), August 11: Johargram, an indigenous brand deeply interwoven with Jharkhand's cultural tapestry, unveiled a mesmerizing spectacle of tribal fashion – 'Adivasi Paridhan Pradarshan' – on August 10. The event unfolded within the historic walls of the Birsa Munda Museum in Ranchi, a heartfelt tribute to the resplendent heritage of tribal communities.
The fashion exposition illuminated the exquisite craftsmanship of four distinguished local labels: Jharkhand Rajya Khadi Gramodyog Board, Jharcraft, Jobaha, and, of course, the host brand, Johargram. Gracefully adorning the runway was an array of models representing diverse tribal origins across the globe – a vibrant mosaic spanning Jharkhand, Uttarakhand, Rajasthan, Manipur, Nigeria, Nagaland, Tibet, and Nepal.
Guided by the theme of 'Transformation,' this year's showcase assumed the role of a poignant odyssey, endeavouring to dispel entrenched stereotypes surrounding tribal identities. The curtains lifted to a captivating overture as twenty talented female Mandhar players and ten accomplished Nagra artists cast aside tradition, evoking a harmonious shift in the gendered narrative of the Nagra instrument.
The spotlight then turned to a thought-provoking skit, tracing the ascent of tribal women and men into influential echelons across the global landscape, spanning the realms of administration, medicine, technology, fashion, and politics.
At the helm of creative direction was the illustrious Neeraj Gaba, a seasoned virtuoso within the industry, while the show's aesthetic brilliance found form under the insightful curation of DH Franklin. The artistic finesse of Lakmé contributed an enchanting allure to hair and makeup, an authentic tribute given that a substantial portion of the crew hailed from tribal communities. The event's inauguration welcomed the esteemed presence of Dishom Guru Shibu Soren. The crowning moments of the event were graced by the honourable Chief Minister, Hemant Soren. Adding to the grandeur was an exuberant choreography, capturing the youthful dynamism of tribal culture.
Radiating as a gem within India's event landscape, this fashion extravaganza stood as a living testament to the enduring spirit of tribal communities. It crystallized the Jharkhand government's laudable commitment to reverently celebrate and nurture the vivacity of tribal heritage, providing a platform where age-old traditions seamlessly interlace with contemporary elegance.
If you have any objection to this press release content, kindly contact pr.error.rectification[at]gmail.com to notify us. We will respond and rectify the situation in the next 24 hours.