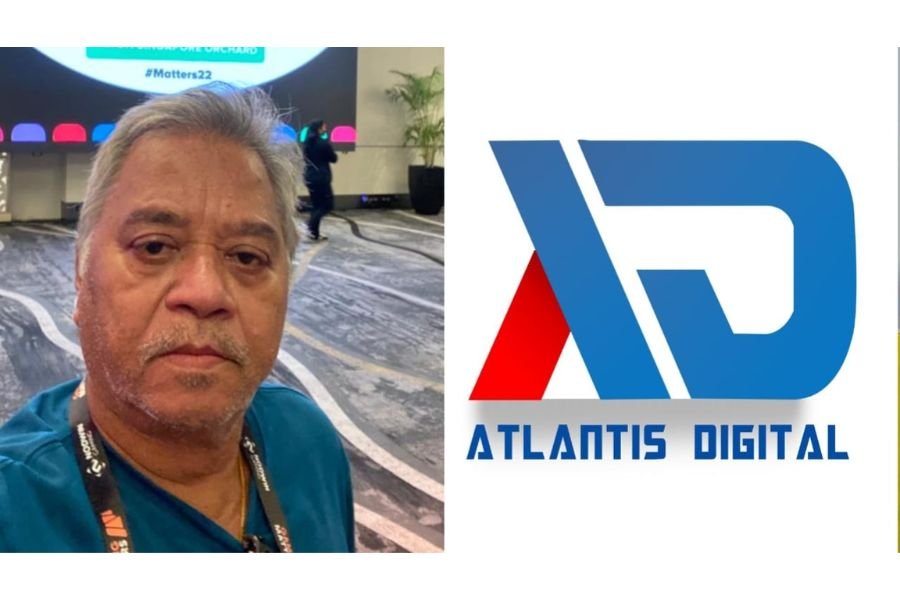 New Delhi (India), August 7: In today's rapidly evolving digital era, the music and entertainment industry has significantly shifted from traditional physical formats to digital platforms. Amidst this dynamic transformation, one name that stands out is Gautam Sarkar, the driving force behind Atlantis Digital, a trailblazer in the digital music industry. With an illustrious career and an exceptional track record, Gautam Sarkar's journey is one of relentless pursuit, unwavering dedication, and immense success.
Career and Capabilities:
Gautam Sarkar's career in the music and entertainment industry spans decades, during which he has honed his skills and expertise to become a stalwart in the field. Having worked as a senior executive with some of the most prominent music companies, he has garnered invaluable experience and insights into the industry's workings. Moreover, his association with the renowned Indian brand 'Tata' allowed him to work closely with industry titan Mr. Ratan Tata on prestigious properties like Taj, Nelco, CBS Records, and Tomco.
Multi-tasking and Knowledge:
One of the defining traits of Gautam Sarkar is his exceptional ability to multi-task effectively. Managing various responsibilities and leading diverse teams within the music industry( HMV, CBS Record, Magnasound, BMG, Saregama, Ditto & jJust) has been a testament to his outstanding organizational skills. Coupled with an extensive knowledge of the music markets in India, North America, and South Asia, Gautam Sarkar has proven his mettle as an astute strategist.
Migration to the Digital Environment:
Recognizing the paradigm shift in the industry, Gautam Sarkar embraced the migration from physical to digital environments. His foresight and adaptability allowed Atlantis Digital to seize new opportunities in the digital music landscape. Under his guidance, the company has grown exponentially, leveraging technology to revolutionize music distribution, consumption, and promotion.
Success as an Entrepreneur:
Gautam Sarkar's entrepreneurial journey has been nothing short of remarkable. As the founder and visionary behind Atlantis Digital, he has taken the company to unprecedented heights. Their focus on digital music and podcasting has struck a chord with audiences worldwide, cementing their position as a leading player in the entertainment domain.
Recognition and Accolades:
Over the years, Gautam Sarkar's contributions to the music and entertainment industry have earned him numerous accolades and recognition. Peers, partners, and competitors alike acknowledge his innovative approach, strategic acumen, and dedication to the industry's growth and development.
Knowledge of Diverse Markets:
A key factor behind Gautam Sarkar's success has been his in-depth knowledge of diverse markets. & always walked the markets wherever it was possible. Whether it be the intricate nuances of the Indian music scene or the demands of the North American audience, he has displayed an impressive understanding of the global entertainment landscape, enabling Atlantis Digital to flourish on an international scale.
Conclusion:
Gautam Sarkar's journey from a senior executive in global music companies to a visionary entrepreneur in the digital music, merger & acquisitions, music publishing, live concerts and podcasting realm is a testament to his unwavering commitment to the industry's evolution. His expertise, multi-tasking abilities, and profound understanding of global markets have been the driving forces behind his success. As the digital music industry continues to evolve, Gautam Sarkar and Atlantis Digital remain at the forefront of innovation, shaping the future of entertainment for years to come. Today Atlantis Digital has over 6500 songs & close to 180 Punjabi music & music videos! All in a span of two years as an indie executive.
Education:
BA –DELHI UNIVERSITY
PGDBM: IISW&BM, KOLKATA
MKT ANALYTICS: INDIN SCHOOL OF BUSINESS
MICROSOFT CERTIFICATION
SOCIAL MEDIA, YOUTUBE,FB certified
DOB: 22ND OCTOBER
PLACE: SHILLONG, MEGHALAYA
OCCUPATION: DIGITAL MUSIC ENT
https://www.facebook.com/photo/?fbid=10159316875618500&set=a.427957068499&__tn__=%3C
https://www.linkedin.com/in/gautam-sarkar-8875351ba/?lipi=urn%3Ali%3Apage%3Ad_flagship3_feed%3BV%2FEPawx8QjyA3if8iDqrjQ%3D%3D
If you have any objection to this press release content, kindly contact pr.error.rectification[at]gmail.com to notify us. We will respond and rectify the situation in the next 24 hours.