New Delhi (India), April 3: Human rights are the basic freedoms and entitlements that every individual deserves, regardless of their race, gender, ethnicity, religion, or any other characteristic. These rights include the right to life, freedom of speech, equality before the law, and the right to education and healthcare. Despite the recognition of human rights as a fundamental aspect of human dignity, there have been numerous cases of human rights violations across the globe.
To address these issues, National President Dr. M.R. Ansari took the initiative in coordination with National Chief General Secretary Mr. Meraj Anasri, State Sr. Vice President Mr. Masood Alam and State Coordinator Yadav Samaj Mr. Ganesh Shankar Yadav, formed and established World Human Rights Council (WHRC). The WHRC is an intergovernmental body responsible for promoting and protecting human rights worldwide.
The primary objective of the WHRC is to promote and protect human rights globally. It achieves this through a variety of mechanisms, including reviewing human rights records, conducting fact-finding missions to investigate human rights abuses, and issuing recommendations and resolutions to address human rights violations..
The WHRC also operates several special procedures, including Special Rapporteurs and Working Groups.
To lead the cause and make an impact on society, Businesses and working groups are also involved joining hand in hand with WHRC. One example of such a group is Team Samrat Multiventure.
An idea of transforming Businesses Marketing Trends utilising more than 30 years of experience in corporates of Mr. Sanjay Kumar Singh who is the chairman and well supported by the Late Mrs Sandhya Singh, made the foundation of Team Samrat Multiventure back in 2016.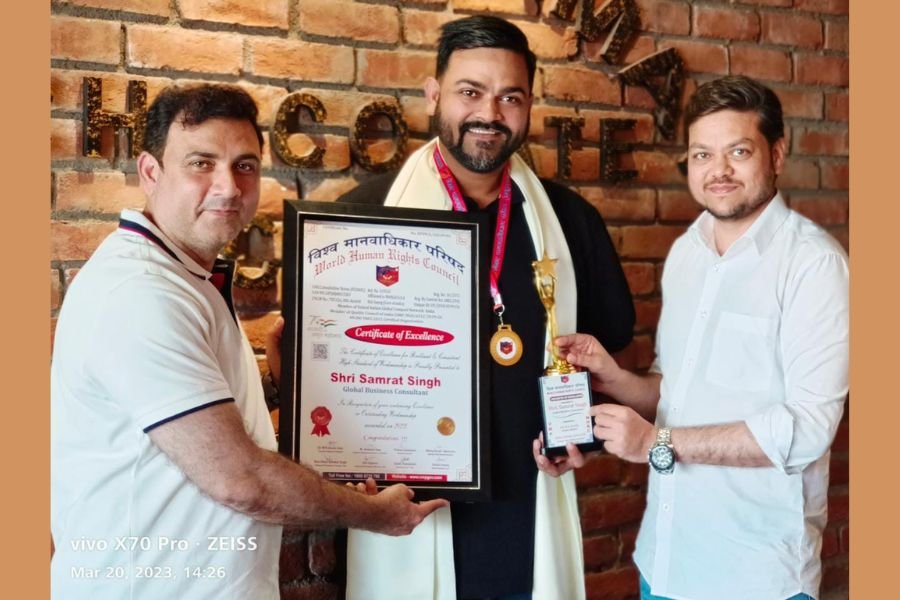 Putting the Expertise and Experience of more than 15 years in multiple sectors like Training and Development, Digital Marketing, Travel Tourism, and IT Solutions domain on an international front, Co-Founder and CEO Mr. Samrat Singh, along with Founder and Managing Director Mr. Siddharth Singh, lead the business in further progressive trend and established a brand name maintaining Global Standards.
Chief Operating Officer Mrs. Ankita Singh, along with Chief Strategy Officer Mrs. Anupriya Singh, uphold the business by backing up the highly skilled team of experts, which successfully helped Team Samrat Multiventure to reach a milestone of delivering more than 100 International Projects over the Asia Pacific Region.
Apart from business, Mr.Samrat Singh has always had an inclination towards the cause and to contribute to society. He always promotes the idea of self-responsibility that being a leader in a specific area, one should also be aware of his/her duty towards the well-being of society and its each and every individual.
Looking at his efforts and CSR initiatives of Team Samrat Multiventure, WHRC has recognised Mr. Samrat Singh with an award of excellence for continuing outstanding workmanship in the year 2023.
Now Team Samrat Multiventure is on its way to supporting WHRC by implementing its procedures and fight for the deprived society so that each individual can get his right to live a life with freedom, dignity and Self Respect.
If you have any objection to this press release content, kindly contact pr.error.rectification[at]gmail.com to notify us. We will respond and rectify the situation in the next 24 hours.